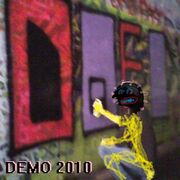 Demo 2010 is a self-released demo by Santa Cruz producer Doeo.
Tracklist
Edit
1. Sad For The First Time
2. I Don't Know What To Do
3. ohhh ee oo
4. AH ft j0sh
5. Noddin
6. I Was Trying
7. Mathew
8. dxm
9. Hella Zelda ft Shelf Da Muzik
Ad blocker interference detected!
Wikia is a free-to-use site that makes money from advertising. We have a modified experience for viewers using ad blockers

Wikia is not accessible if you've made further modifications. Remove the custom ad blocker rule(s) and the page will load as expected.