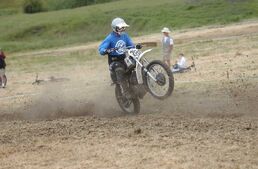 Jim Musich was the bassist for Full Power, Caker & His Dogs and Dogpile. More recently, he played bass in Crawdaddy Zydeco, until that group disbanded after the untimely death of fiddler Brian Krilonovich. Musich now plays traditional Greek music, works as a machinist, and restores and races vintage motorcycles.
Ad blocker interference detected!
Wikia is a free-to-use site that makes money from advertising. We have a modified experience for viewers using ad blockers

Wikia is not accessible if you've made further modifications. Remove the custom ad blocker rule(s) and the page will load as expected.