Joel Robinow is an accomplished performer, multi-instrumentalist, composer, and writer who is the frontman of Once and Future Band , and former member of Bay Area's Howlin Rain, Drunk Horse, East Bay Grease, and Total B.S. Born and raised in Oakland, he continues to call it home, but also made residence in Santa Cruz for several years where he performed in placentor and Bakersfield. He displays a profound intuition for myriad manifestations of beauty within music. Joel also appreciates stimulating ideas and the comforts of home, and is a great wit and entertainer.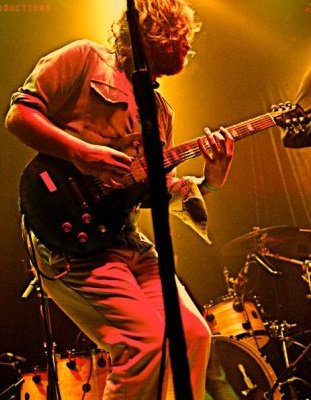 -edited by Zoë
Ad blocker interference detected!
Wikia is a free-to-use site that makes money from advertising. We have a modified experience for viewers using ad blockers

Wikia is not accessible if you've made further modifications. Remove the custom ad blocker rule(s) and the page will load as expected.