The Lords of Mysterious (originally The Cock) is a Santa Cruz house/electronic band consisting of Paul Sintetos (vox / keyboards / programming) and Mason Rosenberg (bass / keyboards).
The drums are programmed onto a wonderful tr-606 drum machine from the 1980s. They also play kids Casios from the 1980s, run through a Frostwave Sonic Alienator
They're currently working on a space age - electronic opera, based loosely on Homer's Oddyssey, and the videogame The Lost Vikings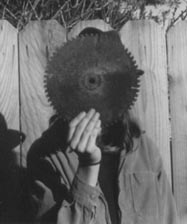 Mason with a large rotary blade for a face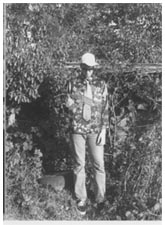 Paul holding a random piece of metal
External links
Edit
Ad blocker interference detected!
Wikia is a free-to-use site that makes money from advertising. We have a modified experience for viewers using ad blockers

Wikia is not accessible if you've made further modifications. Remove the custom ad blocker rule(s) and the page will load as expected.